Friday 29th November 2019
Another busy week has passed in year 3. We went on our school trip yesterday - which was brilliant. The children behaved so well, especially considering we were stuck in a lot of traffic on our way to Ipswich. We were all very proud of them. 
During our trip, the children were able to explore the interactive museum, create their own Shabti, design an Egyptian God and look at the mummification process. The children enjoyed all their activities and were also able to discuss facts that they had already learnt in school.
All the children have now been given their part in the school production "When Sasha got Swept up the Chimney". The stage is up and we are now busy practising. Please can we ask you to practise any lines with your children that they may have. 
15th November 2019
Thank you for all those that came to 3KM's book launch - it was a very successful event and the children loved to present their work to all the parents. Thank you for all those who purchased one of nursery rhyme books. 
Also in 3KM news, our Remembrance pebbles have been distributed in Nicholas Everitt's park. Please go hunting for them (when the weather is better) and post a picture of them on "Suffolk Rocks" or "Poppy Pebbles" before re-hiding. We look forward to seeing where they go! 
8th November 2019
We have had another busy week in year 3. This week we have begun to explore other nursery rhymes that we can create stories from. We have questioned the characters to try and discover what else happened during their days.
Why did the spider scare Little Miss Muffet?
What if the black sheep was being blackmailed?
Where did Little Bo Beep's sheep go? 
What if the mouse was storing his cheese collection up the Hickory, Dickory Dock clock? 
In other news - with Armistice Day approaching the children each painted a poppy onto a pebble. We then researched soldiers that originated in our area who had lost their lives during the First World War. We read a little bit about their story before writing their names around the poppies. We intend to hide these around Lowestoft for people to find and re-hide!. More details to follow!
Also, after months of hard work, 3KM invite you to their book launch on Tuesday 12th November at 5pm. Letters have been already sent home and we look forward to seeing you on the night. Books will be on sale for £2. 
1st November
Today, we participated in the "Big Draw" festival. This year's theme was called "Drawn to Life" and we worked alongside East Norfolk Sixth form to create some beautiful mandalas. As the festival also concentrates on healthy well-being, we designated a whole hour to the activity where children to sit down alongside friends, peers and staff to talk about whatever they wished to. It was a great success across the whole school Excitingly, the sixth form is also going to judge the final outcomes and 1st, 2nd and third place is going to be awarded to three people within the year group. Watch this space! 
We have focused on rivers, floods and dams this week in our enquiry work. The children learn all about floods and the impact of flooding. It was interesting to hear so many different opinions on whether flooding is a good thing or now. We read an amazing book about the construction and impact of a dam being built. We then created our own using plasticine. 
In other news...
3KM have sent off their booklet on alternative nursery rhymes - we are eager to see them when they are delivered. More on that coming soon! 
17th October
Our project "Are all Riches Gold" has sent us travelling down rivers. The children learnt all about what a river actually is and after some debate on whether we have rivers near us we learnt about local rivers. We dispelled the myths that the Thames and Nile are near us! 
We then looked at the features of a river - exploring them by name, description and picture. 
Try discussing this with your child-
Do river provide a richness to the country? 
10th October 2019
Further excited this week with regard to the Nursery Rhymes created last week. The children have checked, edited and finalised their poems and they were checked again by Mrs Boar. 
The children then designed their own front and back covers and are exploring the idea of sending their final book to the printers. Watch this space we may have published authors in the very near future! 
3rd October
As part of our unit on "The Dish and the Spoon" we have explored lots of Nursery Rhymes this week. We practice reading them aloud as well as changing our voices as we read. We then used a question generator to create various different questions that we would pose to the characters. 
Why did you lose your sheep? (Little Bo Beep)
How were you able to get on the wall? (Humpty Dumpty)
What if your tub got a hole in it? (Three men in the tub)
Who were you serving tea for? (Little teapot)
Why not read some nursery rhymes with your children this week! 
We then looked at all the nursery rhymes and recreated our own using characters that we had explored. Have a look at these four. 
Hey Diddle Diddle
the sheep and the fiddle. 
The teapot jumped over the gate.
The little mouse laughed 
to see such fun
and the food ran away with the plate.   
-Ellie
Little Miss Puffet, 
she sat in a bucket,
eating a banana and a biscuit,
there came a great bit elephant,
who sat down behind her, 
and frightened Miss Puffet away
- Daisy
Hey diddle dumb, 
the guitar and the drum, 
The monkey jumped over the fire.
The little puppy cried,
to see such a mess
and the wheel ran away with the tyre. 
Hickory, dickory dock,
the sheep went up the clock.
The clock struck two,
the sheep went boo,
Hickory, dickory dock. 
- Scarlett
27th September 2019
We have had another busy week in year three. This week we have been using a variety of sources to research the Pyramid of Khafre. The children have found out lots of information such as:
Who was it build for?
Why was it built?
How big is it?
Who discovered it? 
What was inside the pyramid? 
In Maths, we have been learning how to add two and three digit numbers together using the partition method.
567+199=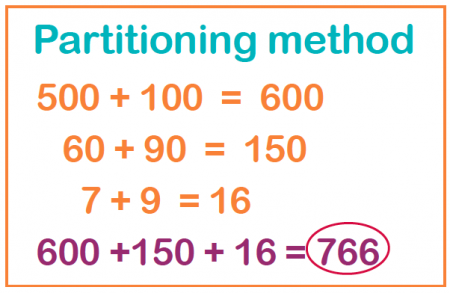 20th September 2019
This week the children imagined they were explorers in 1922. They were given a research pack of evidence from the inside of an Egyptian tomb and needed to find out more information about what had been taken from the tomb. The children made connections between the tomb paintings and facts that they had been given and learnt about the "Eye of Horus". It was a very special symbol in Egyptian times and was thought to protect the dead on their journey to the afterlife. 
The children then developed their line drawing skills by drawing the "Eye of Horus" and then suggested ways to improve their work. The children draw their final design before developing their ideas by painting them. We were really impressed with their outcomes. 
13th September
What a busy week we have had! The children learnt all about the discovery of Tutankhamun's tomb and really began to think deeply about the motives of Howard Carter. Children had mixed opinions about whether or not it was morally okay to open his tomb. Our conversations became very interesting when we compared it to opening a loved ones grave or stealing from somebody's bedroom.
In Maths, we have been learning all about place value. We have been very impressed by the children's understanding of numbers and their ability to compare and find 10 and 100 more. They will be challenged next week! 
Good News! 
New reading records have arrived... please remember to read with your child at least three times a week and record how many pages they have read. This will help us to get to our next "Around the World" country. 
6th September 2019
Are all riches gold?
We have had a very exciting first few days back at school. We introduced our new project which is called "Are all riches gold?" and the children were given the opportunity to explore an Egyptian tomb. The children discussed what they could see, how they felt and what they could smell. It was decided that the person whose tomb it was would have been very rich because they had lots of gold.